Giving Together for the Daughters of Sydney
September 30, 2018 @ 5:30 pm

-

November 13, 2018 @ 7:00 pm

|

$25
Celebrating our very first live crowdfunding experience, powered by TFN. 'Giving Together for the Daughters of Sydney'
Have you experienced a 'Live' crowdfunding event before?
…some say it's like a combination of Tedx, Shark Tank with soul.
8 May 2018
Celebrating our very first 'live' crowdfunding experience, powered by TFN.
Featuring a stellar line-up of community champions with
ABC media personality, James Valentine, as MC for the evening.
Driving change at a grassroots level in our local Sydney communities, hear how our champions are addressing complex issues and achieving powerful results.
'Giving Together for the Daughters of Sydney'
Minter Ellison
Governor Macquarie Tower
1 Farrer Place, Sydney NSW 2000
Tuesday, 8 May 2018
5.30pm – 8.30pm
Guests will meet and hear stories on ground-breaking work with women and girls. A fun and inspiring evening, together, we're making a real difference in people's lives.

Who is pitching?
Liverpool Neighbourhood Connections – Pat Hall, CEO. Pioneering social enterprise programs that provide strong employment pathways for women in Western Sydney and breaking the cycle of intergenerational poverty. Pitching for support for traineeships, so more women can experience the joy and pride as they become a role model for their children.
Whitelion – Sharon Everson, NSW State Manager. Passionate and achieving incredible results in re-engaging at-risk youth with their education following suspension or expulsion. Seeking to help young people overcome barriers to learning, so they can finish school and gain a brighter future.
Fairfield Parents Cafe Inc. – Haitham Jaju, Managerwith Sydney Women's Fund – Caroline Fonda, Engagement Coordinator. Haitham is dedicated to helping refugee's and migrants thrive as they call Sydney home. Together, they're seeking to empower women through an innovative 'job readiness' collaboration, paving new pathways to employment through mentoring, industry insight and work experience.

How it works?
Each project will pitch 'live' on stage in six-minute segments, and then answer questions.
Following this is an exciting live-pledging session, based on a popular format from the UK.
It will be a highly engaging and memorable experience for everyone involved and is sure to stay with you long after.
Refreshments and canapes will be served before
and after the event.

Like to know what you are in for?
Watch Video Now…(link is external)\

If you are interested in attending or supporting, please contact
Paula.Llavallol@SydneyCommunityFoundation.org.au

Sydney Women's Fund Advisory Council
Wendy McCarthy AO (Patron)
Lucinda Brogden (Patron)
Georgina Byron (Chair)
Clare Ainsworth – Herschell
Benedicte Colin
Marta Dusseldorp
Jane Jose​
Niki Kesoglou
Alice Lemessurier
Bobbi Mahlab
Sophie McCarthy
Alex Shehadie
Deanne Weir
Justine Waters

'Giving Together for the Daughters of Sydney'
2018 Event Sponsors
Hosted by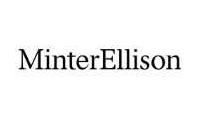 Supported by


Please share with colleagues, friends and family.