Sydney Women's Fund: Films for Change screening 'Big Bad Love' Documentary
September 30, 2018 @ 8:00 am

-

5:00 pm
What do you do if your friend is being abused? 
Join us and support Sydney Women's Fund for the first screening in our 2017 Films for Change Series and view Australian Documentary Film​:
'Big Bad Love'
6pm: Thursday 1st June 2017
Eternity Theatre, Darlinghurst
About the Film
Comedian Becky Lucas found out one of her closest childhood friends had suffered years of violence and abuse at the hands of her partner.
With young women 18-24 being most at risk of abuse Becky sets out to understand what an abusive relationship looks like, how it begins and why it's so hard to intervene. She meets experts and psychologists to figure out why she missed the signs, conducts a social experiment on the street to see how the average bystander reacts to domestic violence, and seeks out the stories of young survivors of domestic violence to discover what anyone can do when confronted with domestic violence. 
Watch trailer (link is external)

Sydney Women's Fund's – 2017 Films for Change Series 
The Films for Change Series is an exciting way to support Sydney Women's Fund, meet like-minded donors and learn about philanthropy. Join us and participate in a discussion with an expert panel following each life changing film.
The upcoming screening of Big Bad Love commissioned by the ABC will be followed by a conversation with the Film's Director and industry experts.
Briony Benjamin: Big Bad Love Director
Moo Baulch: CEO DV NSW
Katie Acheson: CEO Youth Action
Kristian Reyes: Acting Manager Youth Health Services, Youthblock
Case Worker: The Waranara Centre, Good Shepherd
The event will close with networking drinks with a brilliant crowd in the beautiful foyer at The Eternity Theatre in Darlinghurst. (link is external)

(Adults $45, Students $20 + Booking fee)
All funds raised will go towards initiatives that fuel Sydney Women's Fund's ability to achieve its mission 'to provide every Sydney woman and girl the opportunity to thrive'.
---
Sydney Women's Fund Advisory Council
WENDY McCARTHY (PATRON)
LUCINDA BROGDEN (PATRON)
HELEN WISEMAN (CHAIR)
CLARE AINSWORTH – HERSCHELL
GEORGINA BYRON
BENEDICTE COLIN
MARTA DUSSELDORP
JANE JOSE
NIKI KESOGLOU
ALICE LEMESSURIER
BOBBI MAHLAB
JUSTINE WATERS
DEANNE WEIR
---
We hope that you will join us and share this invitation with your friends to see these impactful films.

---
Sydney Women's Fund Sponsor

---
The SWF 2017 Films for Change Series is supported by
Darlinghurst Theatre Company                    Good Pitch Australia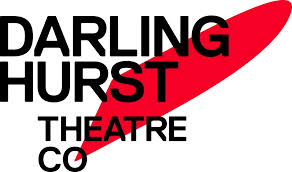 ---
If you can't attend this screening Sydney Women's Fund welcomes you to support our work with a tax deductible donation